WE ARE COMMITTED TO
HELPING YOU MAXIMIZE MISSION IMPACT.
What we do
Nonprofit Sector Strategies is committed to helping nonprofit organizations maximize mission impact.
We do this in three key ways:

Board Portal Product. Our signature application,

BellesBoard

, saves nonprofit leaders and board members time (and money!) by securing governance related meeting information, metrics and tasks in one place

Strategic Planning. Whether you are starting from scratch or updating an existing plan we can help guide you and your team through the process to ensure overall organizational growth and fiscal health.

Continuous Improvement Plan. We create

custom plans

that include a mixture of services and supports for small and medium sized nonprofit organizations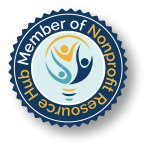 We are a public benefit corporation – proud to be part of a network of like-minded socially responsible companies – dedicated to meeting higher standards of purpose and accountability.
Our ultimate objective is to provide cost-effective products and services that help nonprofit organizations define, achieve and exceed mission-driven metrics and overall social impact.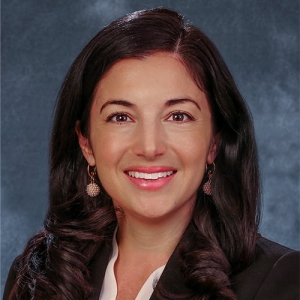 Christine Deska
President &
Co-Founder
Christine Deska is the President & Co-founder of Nonprofit Sector Strategies, a public benefit corporation dedicated to helping nonprofits maximize mission impact. NSS provides strategic planning and board management services to small and medium-sized nonprofits. NSS has also created BellesBoard, a board management software solution and mobile app that helps nonprofit boards be more efficient.
Christine brings more than a decade of in-depth experience working in, and with, nonprofit organizations, foundations and the government. At the Columbus Citizens Foundation, Christine was Director of Programs from 2014 to 2016. While at AARP from 2006 to 2014, she led initiatives around older adult hunger, financial security and volunteer management, often serving as a media spokesperson. Christine created several scalable models at AARP including a successful member discount & engagement model.
Christine is the President of the Nonprofit Resource Hub, a trade association dedicated to providing valuable education, resources, and services to the nonprofit sector. Christine sits on the board of Hunger Solutions New York, a nonprofit organization dedicated to the alleviation of hunger throughout New York State.
Christine received a BA in Communications from Manhattan College and an MBA in Marketing and Entrepreneurship from the Zicklin School of Business at Baruch College.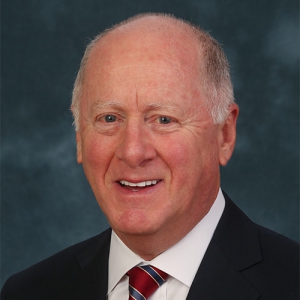 Frank Orzo
Vice President
& Co-Founder
Frank has worked as an IT professional and software company executive for several decades. In 2016, he co-founded Nonprofit Sector Strategies, PBC. His idea was to combine Christine's expertise in the nonprofit community with his multi-decade experience in technology. The company's flagship product, BellesBoard, helps small and midsize nonprofit organizations improve board performance, organization and mission impact.
In 1984, he co-founded Lawtrac Development Corporation which produced the first PC-based software product focused on assisting in-house law departments to manage litigation, contracts and legal expenses. Frank sold Lawtrac to a private-equity firm in 2014. At the time of the sale of his company, Lawtrac was used by over 100 major corporations in 22 countries around the world.
Frank is chairman emeritus of Holy Cross High School in Flushing, NY. He is a member of the scholarship committee of the Columbus Citizens Foundation in New York. 
Frank received a Bachelor of Business Administration from Pace University.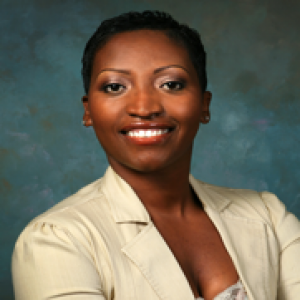 Susanne Barriteau
Manager, Customer Experience
Susanne is a dynamic and motivated professional with a proven record of results-driven leadership, client relationship building, project management, and a diverse technical acumen. She has spent the last fifteen years in management roles providing world class support to Fortune 1000 corporations.
She is experienced in enhancing organizational integrity, viability, sustainability, and growth. She served as a member of the executive leadership team at LT Online Corporation, making a significant impact on the continued development of their legal matter management software while building a solid client support organization as well as managing their local and cloud based IT infrastructures. Susanne was an integral part of helping the company experience an 230% increase in revenue. Susanne's efforts were directly responsible for the company achieving a year-to-year customer retention rate in excess of 92%.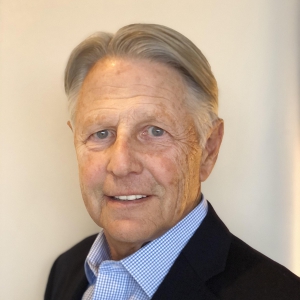 Anthony Giaccone
Director, National Accounts
Anthony Giaccone has served as a board member at Huntington Hospital for over 30 years and was Chairman of the Board from 2004-2008. He also currently serves as a Trustee member of the Board of Northwell Health, the largest health system in New York State and one of the largest in the nation. His experience and contacts in the not-for-profit healthcare arena are extensive and nationwide. He currently serves on the board of Huntington Purchase, the not-for-profit property owner of Huntington Country Club in NY.
Anthony is the former president of Intermarket Insurance, a nationwide property casualty insurance brokerage. Under his leadership Intermarket became the largest writer of supplemental educational franchises in the US.
He received his Bachelor's and Master's degrees in business management from St. John's University and has an advance degree certificate in Hospital Administration from George Washington University.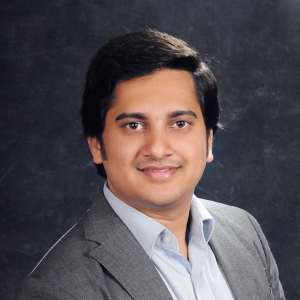 Nitheen Rao
Director, Product Development
Nitheen Rao is a highly-experienced and talented software developer who has written code in most languages and is passionate about technology.
With over 15 years of professional experience, Nitheen oversees architecture, design and development of the BellesBoard browser and mobile applications. Nitheen loves developing user-friendly, practical applications. He thrives on coming up with creative solutions.
Nitheen holds an Information Technology degree from Vivenkanda University, India. He also provides mentorship and training for students on the scope of technology and how to build a strong career in information technology.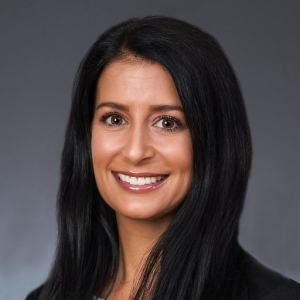 Brett Siegel
Marketing Coordinator
Brett has spent virtually her entire career in the nonprofit sector. She received her undergraduate degree while working at a lung cancer screening detection program in Queens, NY. She rose from administrative assistant to program manager. At Nonprofit sector Strategies, she has assisted organizations in onboarding their existing information into BellesBoard. In her current position, Brett uses her research skills to identify nonprofit organizations that could benefit by using a board management portal.
Brett is a former lifeguard and an avid golfer. She received both her undergraduate degree in Psychology and MS degree in Business Management and Leadership from the City University of New York.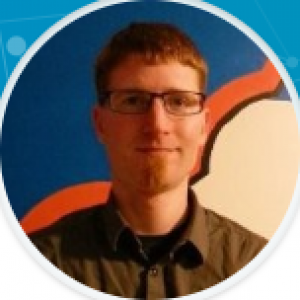 Jeff Mendelsohn
Sr. Consultant
Jeff began his software development career in 1999. He started by building websites and then evolved into application development.
Jeff's is a talented software developer who specializes in building clean and intuitive applications. He is skilled at listening to a customer's requirements and translating those needs into a software product that is both functionally rich and inviting to use.
Jeff has served as the head of software development for the BellesBoard application since July 2017.
Prior to that Jeff was a senior web-based application developer for a nationwide provider of software for in-house law departments.
Jeff believes that the primary benefit of a web-based portal is to provide 24/7 access to stakeholders.in an intuitive manner.
Jeff received a degree in Web Design from Davis Business College in 2004.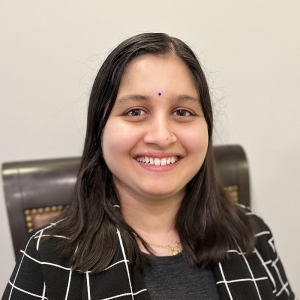 Sridevi "Daisy" Neerchal
Customer Support Coordinator
Daisy is an experienced Test Engineer with a strong background in banking projects. With a tenure of three years in the industry, she has honed her skills in implementing cost-effective system testing and troubleshooting methods to improve overall efficiency. Her ability to quickly grasp new technologies and software has been a valuable asset throughout her career.
As a Test Engineer, Daisy has demonstrated proficiency in various areas, ensuring the success of the project. She has a keen eye for monitoring system performance, supporting the functioning of applications, and coordinating with clients.
She holds a Bachelor of Science Degree in Mathematics, Physics, and Statistics from Mangalore University, India.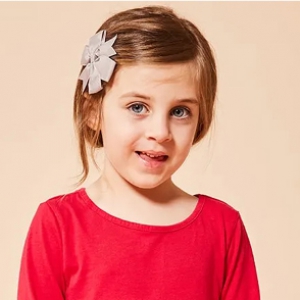 Annabelle Deska Simons
Chief Morale Officer
Nonprofit Sector Strategies flagship product, BellesBoard, was born around the same time as Annabelle, daughter of President Christine Deska, and is where our name comes from (Belle's Board). Her kindness, warmth, and tenacity keeps team morale consistently high!

"BellesBoard has helped to streamline and organize our board communications and activity in monumental ways. Juggling more than fifty boards used to create extra work and occasional miscommunication, and now our boards can log in to one spot to access their rosters, meeting calendars and any documents that they need to conduct business. As a board administrator, BellesBoard has simplified my communications and relieved a good amount of stress and coordinating in my role. The onboarding process is smooth, and the platform is intuitive and user-friendly. I recommend BellesBoard to any organization looking to streamline their board process and communications!"
– BRIANA E., Director of Administrative Services, Cassia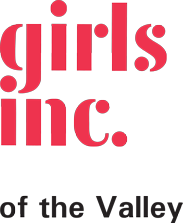 "Because of BellesBoard, we have a centralized location for our board members to find all items they need to be the best ambassadors for our organization. I personally am enjoying a less chaotic inbox! At our non-profit, it was becoming more and more difficult to stay organized, with attachments for various meetings coming in at 8+. Our board of directors was very insistent on finding a board portal that met our needs and didn't break the bank. We love BellesBoard for its user friendliness, having a centralized location for all important meeting attachments, and for the connectivity it allows."
– JESS COLSON, MBA, Girls Inc. of the Valley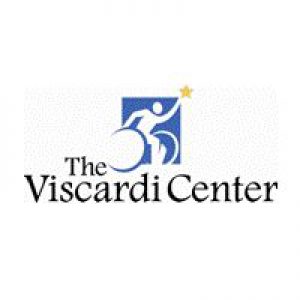 "It is my honor to provide a testimonial for Nonprofit Sector Strategies. The Viscardi Center (TVC) retained NSS to facilitate our strategic planning process, provide expertise around data analytics, and develop a new strategic plan for our organization. This work was completed by NSS principals, Christine Deska and Frank Orzo.
Christine and Frank exceeded our expectations at every stage of the project. They were consistent in their approach, fully engaged in the effort, and guided our Strategic Planning Committee volunteers and executive team through a rigorous and rewarding process. In addition, they created a positive engagement experience for all 42 of our board members, which resulted in the board's overwhelming approval of the plan.
When needed, they brought creativity to the project. This was best demonstrated by helping the team define TVC's five- and ten-year goals – as well as a long-term approach to calculate TVC's Social Return on Investment (SROI).
Christine and Frank ensured that we hit our goal in developing the most effective and comprehensive strategic plan for TVC. I wholeheartedly recommend them to any organization looking for top notch expertise to improve its strategic planning process. We were so impressed with their work that we have already engaged them in a follow-up project."
–  JOHN D. KEMP, President & Chief Executive Officer, The Viscardi Center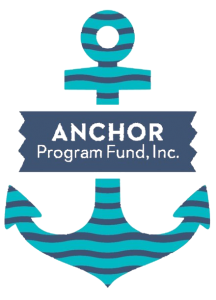 "After just three months of usage, BellesBoard has already made a big improvement in the effectiveness of our board.
Having a central repository of all board related information makes it fast and convenient for board members to find information when needed. It is very intuitive and easy to use, especially for some board members who are technologically challenged.
I now know who is attending meetings without having to ask someone or field calls from others about the date of the next meeting.
It's like having a file cabinet at my fingertips, whether at my desk or on mobile phone."
– SUSAN CUOCCIO, Anchor Program Fund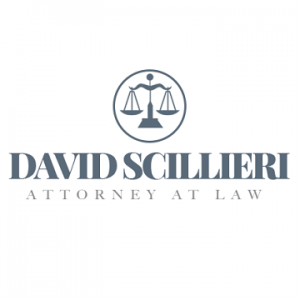 "Through our work with NSS, we saw a significant increase in our online presence  — specifically a 75% increase in the number of unique visitors to our website, which also resulted in many new clients.
NSS put together a comprehensive digital strategy including the following key components: 1) A lead generation platform, 2) A high-visibility online profile, and 3) Engaging, consistent Facebook and web content. Ms. Deska was always readily available to help us, and answered any questions we had throughout the process. It was a pleasure speaking to her about how to promote my organization. I am very appreciative for her dedication to us.
We enjoyed working with the NSS team and highly recommend their services!"
– DAVID SCILLIERI, Attorney, Legal Services Organization

"Cooley's Anemia Foundation endorses BellesBoard wholeheartedly. Utilizing this platform enables us to more effectively communicate with our Board members and our various Board committees. By placing all relevant materials in one easily accessible yet secure location, board members are able to locate relevant materials with ease. Tracking attendance is a breeze, as is distributing support materials.
"The BellesBoard staff is friendly, expert and responsive; we always feel that our suggestions are being heard and those that are do-able are implemented in a timely fashion."
– CRAIG BUTLER, Cooley's Anemia Foundation

"The Book Fairies would like to thank Nonprofit Sector Strategies for its guidance in completing its first ever SWOT analysis. The board was thrilled with the way Christine Deska and Frank Orzo were able to guide us through the process. We know that when you have many opinions and personalities in a room, it really helps to have an outside company lead the way.
Christine and Frank's range of experience in working with nonprofits was evident in the way they helped us navigate the SWOT analysis. Plus, their easy demeanor helped diffuse tension and keep us focused on the task at hand.
We have since been able to use the SWOT analysis to create both board and agency goals. This gives us a jump start on our strategic plan by creating a framework of our strengths and weaknesses.
The Book Fairies has a clearer vision because of our work with Nonprofit Sector Strategies. We will definitely call on you again when we reach the next level of the nonprofit."
– AMY ZASLANSKY, Founder, The Book Fairies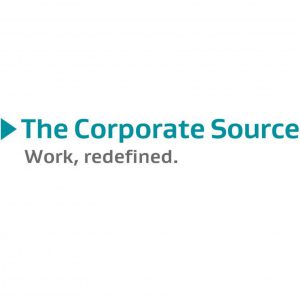 "[After hearing Christine Deska speak at a seminar on the topic of measuring social impact], I learned about the importance of visually sharing my organization's Social Return on Investment (SROI)!
Our infographic has proven to be tremendously useful and a document I now bring with me to every single corporate, civic and legislative outreach effort I make."
– LINDA BERMAN, Director of Development, The Corporate Source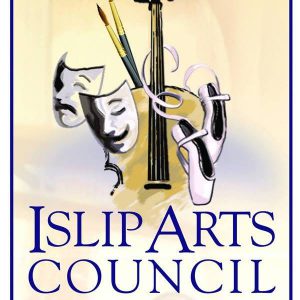 "The principals at Nonprofit Sector Strategies played a key role in the success of our organization's primary fundraising event – the annual free philharmonic concert in the park featuring the Long Island Concert Orchestra.
Specifically, Nonprofit Sector Strategies performed a pre-event review of our concert plans. As a result of their recommendations, we increased the number of potential new supporters of the Islip Arts Council by 200%.
They provided quality service in a timely manner. I highly recommend their services."
– LYNDA MORAN, Executive Director, The Islip Arts Council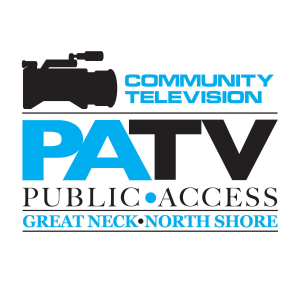 "The NSS team was instrumental in preparing us to rebrand, improve our marketing efforts and refresh our website and web content.
They walked us through a comprehensive branding roadmap, facilitating an important discussion about brand elements. They led a nonprofit marketing training that helped us assess current efforts and identify new community outreach opportunities. Last, they provided us with updated web content so that we're ready to go once a developer is chosen.
NSS provided quality service and completed all agreed-upon deliverables. It was fun working with Christine and Frank and I highly recommend them!"
– ERICA BRADLEY, Executive Director, PATV
"[After hearing Christine Deska speak at a seminar on the topic of measuring social impact], I learned about the importance of visually sharing my organization's Social Return on Investment (SROI)!

Our infographic has proven to be tremendously useful and a document I now bring with me to every single corporate, civic and legislative outreach effort I make."

Director of Development, The Corporate Source

"The principals at Nonprofit Sector Strategies played a key role in the success of our organization's primary fundraising event - the annual free philharmonic concert in the park featuring the Long Island Concert Orchestra.

Specifically, Nonprofit Sector Strategies performed a pre-event review of our concert plans. As a result of their recommendations, we increased the number of potential new supporters of the Islip Arts Council by 200%.

They provided quality service in a timely manner. I highly recommend their services."

Executive Director, The Islip Arts Council

"The NSS team was instrumental in preparing us to rebrand, improve our marketing efforts and refresh our website and web content.

They walked us through a comprehensive branding roadmap, facilitating an important discussion about brand elements. They led a nonprofit marketing training that helped us assess current efforts and identify new community outreach opportunities. Last, they provided us with updated web content so that we're ready to go once a developer is chosen.

NSS provided quality service and completed all agreed-upon deliverables. It was fun working with Christine and Frank and I highly recommend them!"

Executive Director, PATV

"After just three months of usage, BellesBoard has already made a big improvement in the effectiveness of our board.

Having a central repository of all board related information makes it fast and convenient for board members to find information when needed. It is very intuitive and easy to use, especially for some board members who are technologically challenged.

I now know who is attending meetings without having to ask someone or field calls from others about the date of the next meeting.

It's like having a file cabinet at my fingertips, whether at my desk or on mobile phone."

Anchor Program Fund

"Through our work with NSS, we saw a significant increase in our online presence  -- specifically a 75% increase in the number of unique visitors to our website, which also resulted in many new clients.

NSS put together a comprehensive digital strategy including the following key components: 1) A lead generation platform, 2) A high-visibility online profile, and 3) Engaging, consistent Facebook and web content. Ms. Deska was always readily available to help us, and answered any questions we had throughout the process. It was a pleasure speaking to her about how to promote my organization. I am very appreciative for her dedication to us.

We enjoyed working with the NSS team and highly recommend their services!"

Attorney, Legal Services Organization

"Cooley's Anemia Foundation endorses BellesBoard wholeheartedly. Utilizing this platform enables us to more effectively communicate with our Board member and our various Board committees. By placing all relevant materials in one easily accessible yet secure location, board members are able to locate relevant materials with ease. Tracking attendance is a breeze, as is distributing support materials.

"The BellesBoard staff is friendly, expert and responsive; we always feel that our suggestions are being heard and those that are do-able are implemented in a timely fashion."

Cooley's Anemia Foundation

The Book Fairies would like to thank Nonprofit Sector Strategies for its guidance in completing its first ever SWOT analysis. The board was thrilled with the way Christine Deska and Frank Orzo were able to guide us through the process. We know that when you have many opinions and personalities in a room, it really helps to have an outside company lead the way.

Christine and Frank's range of experience in working with nonprofits was evident in the way they helped us navigate the SWOT analysis. Plus, their easy demeanor helped diffuse tension and keep us focused on the task at hand.

We have since been able to use the SWOT analysis to create both board and agency goals. This gives us a jump start on our strategic plan by creating a framework of our strengths and weaknesses.

The Book Fairies has a clearer vision because of our work with Nonprofit Sector Strategies. We will definitely call on you again when we reach the next level of the nonprofit.

Founder, The Book Fairies