Creating Value in Partnerships: The Top 3 Benefits & Challenges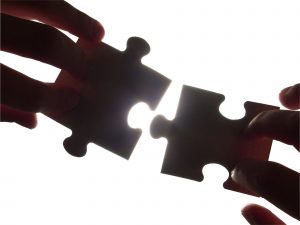 Oftentimes, I have heard colleagues in the nonprofit sector on opposites ends of the spectrum regarding their organization's approach to forming community partnerships:
Those who agree to "partner" or latch onto any seemingly like-minded organization in their path OR those who have no desire to form a relationship or work with any other organizations, thereby isolating themselves.
What about a common medium?
My advice is to choose partners carefully – and be sure to nourish the chosen ones as you would any other meaningful relationship in your life.
Why are partnerships important? Look for these key benefits.
I've hit the lottery with partnerships in the past – but not with respect to money. In my experience, an invaluable partnership results in the following benefits for BOTH parties:
Increased Credibility. A great partner is so widely respected in a given industry that simply being associated with them grows your credibility. When I worked at an organization with a lot of generalists, partnerships were crucial to helping us gain credibility – and we did so by bringing subject matter experts on board.
Greater Reach. A good partner expands your organization's exposure to new audience(s) – and this includes the public, the media and other organizations.
New seats at the table. Have you ever found yourself in a coalition meeting where you're the "newbie" at a long table of tireless advocates – trying your best to follow along with issue jargon? If so, you've probably tapped into a great new community partnership! Do not let this sort of networking opportunity pass you by (even if the emails are stacking up and you are overwhelmed with numerous other initiatives!).
Common Challenges:
Time. Most nonprofits are short on both resources and time – but that's still not an excuse to over-promise and under-deliver. Think about the time you have vs. what you need in order to sustain a given partnership. Manage expectations.
Priorities. It always feels like there's an endless list of work to get done. Meet with your partner organization early on and agree on a manageable list of priorities.
Messaging. What is the message you want your target audience to receive? Is your partner organization in alignment? If not, that's okay – but it is helpful to have leadership and communications staff on the same page.
Has this been your experience as well? We would love to hear from you in the comments section below.